Just heard that Lifesize have just released their Lifesize desktop product for XP and Vista clients and claim that  it will only take 40% processor of a typical Core 2 Duo system – which should leave enough spare capacity to run other apps and be able to collaborate succesfully.
Radvision are taking a different approach and are partnering with Samsung to jointly deliver the VC240 – a  24 Inch monitor with internal DSPs for video offload, speakers, a camera and an echo cancelling microphone.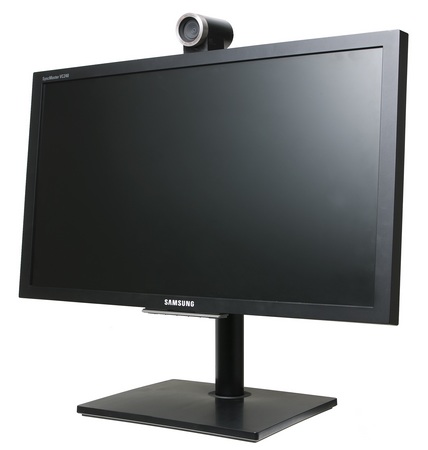 This way they effectively overcome the whole CPU issue.
Tetco Voxpilot have also announced today an entirely browser based SaaS videoconferencing solution supporting both H.264 and lower rate codecs.
Submitted By Darren Gallagher